Jesus reigns
Tuesday, December 25, 2007
Luke 2:4-11
Joseph went up from Galilee, out of the city of Nazareth, into Judaea, unto the city of David, which is called Bethlehem ... with Mary his espoused wife, being great with child.
And so it was, that, while they were there, the days were accomplished that she should be delivered. And she brought forth her firstborn son, and wrapped him in swaddling clothes, and laid him in a manger; because there was no room for them in the inn.
And there were in the same country shepherds abiding in the field, keeping watch over their flock by night. And, lo, the angel of the Lord came upon them, and the glory of the Lord shone round about them: and they were sore afraid. And the angel said unto them, Fear not: for, behold, I bring you good tidings of great joy, which shall be to all people. For unto you is born this day in the city of David a Saviour, which is Christ the Lord.
Isaiah 9:2, 6-7
The people walking in darkness have seen a great light; on those living in the land of the shadow of death a light has dawned...
For unto us a child is born, to us a son is given, and the government will be on his shoulders.
And he will be called Wonderful Counselor, Mighty God, Everlasting Father, the Prince of Peace.
Of the increase of his government and peace there will be no end. He will reign on David's throne and over his kingdom, establishing and upholding it with justice and righteousness from that time on and forever.
The zeal of the LORD Almighty will accomplish this.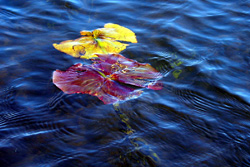 Shakespeare wrote, "The quality of mercy is not strained; it droppeth as the gentle reign from heaven upon the place beneath." Of course, he spelled rain right. But I think I'm spelling reign right, too.

Mercy rains. It rains and pours and rolls and flows. It's like a waterfall from the sky, and it never stops coming. With mercy and forgiveness, I am loved. We are loved without end and without reservation by the one who made us and knows us and keeps us.

Jesus reigns. His kingdom has come. This is the day to celebrate the victory of God. Once Jesus was born, Satan's defeat and destruction were inevitable. The threads of evil still binding the earth and our lives, the death we all face physically - none of it means anything anymore. Jesus' birth is the moment God took earth back from Satan. "He will crush your head" (Gen 3:15), God warns Satan.

So in the sunshine (or clouds or rain or snow) of Christmas Day, the bells ring and the choirs sing because God has reclaimed the earth and his children for himself. That's us. There is no other gift needed; we are free.

Thank you Jesus, thank you Jesus, thank you Jesus.

";