As time goes by
Sunday, December 23, 2007
Isaiah 7:13-14
Then Isaiah said: "Listen, O house of David! Is it not enough for you to weary people, must you also weary my God?
"Therefore the Lord himself will give you this sign: the virgin shall conceive, and bear a son, and shall name him Emmanuel."
Matthew 1:18
This is how the birth of Jesus Christ came about. When his mother Mary was betrothed to Joseph, but before they lived together, she was found with child through the Holy Spirit.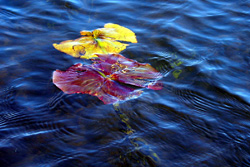 Hundreds of years separated the writing of Isaiah and Matthew. The words of Isaiah were precious to generation after generation of the nation of Israel. And of course the words of Matthew, Mark, Luke and John bring us joy year after year. Jesus will come. Jesus has come. Jesus will come again.

And Jesus came just the way God told Isaiah to write it, not the predictable way, not the expected, not the normal. The virgin really did conceive and bear her son. God's son.

How much stock do we put in this prophecy? Couldn't somebody have just made it up after the fact somehow? Or perhaps Matthew and the other New Testament writers told their stories to mesh with the old prophecies.

Those rational-izations are tempting. I'm glad the sources of Bible texts are so well-researched and questioned. That makes their truth all the more powerful. If Jesus is who he said he is, then we are celebrating the only Really Important day in the history of the world, the day of God's blessing us ... every one.

Father, you send a son, and call us sons as well. You come to live among us. Emmanuel.

";