Judas-think
Monday, April 2, 2007
John 12:3-8
Mary took about a pint of pure nard, an expensive perfume; she poured it on Jesus' feet and wiped his feet with her hair. And the house was filled with the fragrance of the perfume.
Judas objected, "Why wasn't this perfume sold and the money given to the poor?"
"Leave her alone," Jesus replied. "It was intended that she should save this perfume for the day of my burial. You will always have the poor among you, but you will not always have me."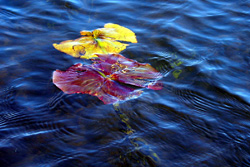 Mumble, mumble, grumble, grumble, plop, plop, fizz, fizz ... Judas was not happy with Jesus. And he had nothing to help his indigestion. Jesus surprised him over and over with passivity when Judas would have fought, and righteous outbursts when Judas saw no point.

What's a disciple to do?

There was truly only one leader of their little gang of men. And Judas did admire Jesus' ability to move the people from skepticism to faith. He waited, although impatiently, for Jesus to mount up on his new strength in numbers and confront the Roman occupation. Judas the patriot wanted freedom from those oppressors more than anything. Jesus could make that happen.

But he spoke endlessly about servanthood, about dying, about giving up precious possessions to gain ... to gain ... something spiritual, something eternal, something in heaven ... Judas didn't understand any of that. None of them did, really. His words went in one ear and out the other.

Judas had no intention of being one of the poor Jesus said would be around forever. He was determined to save his people from that curse as well. God's people had been oppressed and impoverished long enough. They had their messiah; Jesus just had to stand up and they would follow him anywhere.

Perhaps he could be maneuvered into acting more boldly. His morbid pre-occupation with death was changing him. Could Jesus be forced out of this new introspection into action? What would it take? How could Judas make this happen?

Lord, let my theology and my prayer be free from misguided efforts to know what I cannot know, to understand more than what You give me to understand. You are God, and I am not. Nor was meant to be.

";