Devotions Archive
The words of God
Saturday, March 31, 2001
John 7:40-53
The people were divided because of Jesus.
Some wanted to seize him,
but no one laid a hand on him.
Finally the temple guards went back to the chief priests and Pharisees, who asked them,
"Why didn't you bring him in?"
"No one ever spoke the way this man does," the guards declared.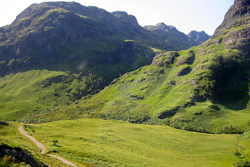 ";