Sharing in the sufferings
Sunday, May 28, 2017
From Psalm 27, Psalm 90 and Psalm 23
The Lord is my light and my salvation; whom shall I fear? The Lord is the stronghold of my life; of whom should I be afraid?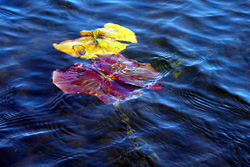 Jesus raised his eyes to heaven. Every one of us, before and after Jesus, can at our moment of death repeat his words. "Father, the hour has come."
We might die without warning and not have time. We might be angry and not want to talk to God. We might not know God is there to talk to, or believe that he is not. But this "hour" is not about the words we might say or not say; it is the rock-solid truth of the moment. My death marks the fullness of time in my life, once and for all.
My friend lost his father, and the next day we read Psalm 90 together. "The length of our days is 70 years, or 80 if we have the strength." His dad was 88, and before he died his strength was waning. They got together almost every evening and spent some time together. That won't happen now.
My dad died when he was 80, the first one of his family to live that long but also the first of his siblings to go. He read the Bible all the time. "Teach us to number our days aright, that we may gain a heart of wisdom." When he died, Margaret and I sang "I'll Fly Away" at his funeral. It was his favorite song. Sometimes now I ask him to pray for me. Sitting up there in heaven. With all the time in the world.
On this Ascension Sunday verses from the Psalms settle around me like white doves. "Satisfy us in the morning with your unfailing love. Make us glad for as many days as you have afflicted us."
Teach us how to share in your sufferings, Jesus.
"May the favor of the Lord our God rest upon us; establish the work of our hands for us. Yes, establish the work of our hands." (Psalm 90)
Though our bodies suffer separately, and on their own relentless timetables, we are not alone, least of all when we feel it the most. Blessed are the poor in spirit, blessed are those who mourn. Do not be afraid. The Lord thy God is with thee.
"I am confident of this: I will see the goodness of the Lord in the land of the living. Wait for the Lord. Be strong and take heart and wait for the Lord." (Psalm 27)
The waiting takes its pound of flesh. But eventually it turns inside me, and I become a quieter, more peaceful and patient friend of the One by whom I have been made, the One from whom I've come and will return.
"He anoints my head with oil. My cup runs over. Surely goodness and mercy will follow me all the days of my life. And I will dwell in the house of the Lord forever." (Psalm 23)
What a friend we have in Jesus. All our sins and griefs to bear. What a privilege to carry everything to God in prayer. I think you are always listening for my prayers, Father, and your ears perk up when I turn toward you. Not because of who I am, but because of who you are.