Beginning ... now
Sunday, December 25, 2011
Luke 2:6-14
So it was that the days were accomplished that she should be delivered. And Mary brought forth her firstborn son and wrapped him in swaddling clothes and laid him in a manger, because there was no room for them in the inn.
There were in the same country shepherds abiding in the field, keeping watch over their flock by night. And lo, the angel of the Lord came upon them, and the glory of the Lord shone round about them, and they were sore afraid.
And the angel said unto them, "Fear not! For behold, I bring you good tidings of great joy, which shall be to all people. For unto you is born this day in the city of David a Savior, which is Christ the Lord! And this shall be a sign unto you: ye shall find the babe wrapped in swaddling clothes, lying in a manger."
And suddenly there was with the angel a multitude of the heavenly host praising God and saying, "Glory to God in the highest, and on earth peace, good will toward men."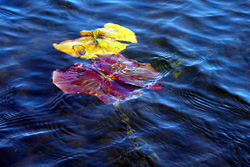 Newly born, Jesus is held by Mary. His skin wrinkles as it feels the air of earth, then wrapped and warm in the strange covering called clothes. His new-found breath freshens in the cold air, steaming. On this morning of the first day of the rest of his life, Jesus opens his eyes.
Darkness abides. He cries, nurses, sleeps. As with all new parents, Mary and Joseph are amazed. Their lives will never be the same. The cows lay in the straw, resting. The night is nearly over.
All creation groans as in the pains of childbirth, until now. And now there is something new under the sun. Angels accompany its rising. The earth has been filled with the knowledge of the Lord as the waters cover the sea, and we shall study war no more.
God knows this message might be lost on the Roman generals, listening more to Caesar than to their hearts. Jesus brings deeper truth than this. He is the truth, and in ways unclear to the eyes of created ones, every step He takes brings us all closer to home.
Jesus, on this morning let us one more time proclaim the mystery of faith. You were born, you died and rose, and you will come again. Lo, you will be with us always. You are the Lord.